Dec 2, 2017
Sketchbook #109: Cello Practice
Cello turned out to be a much harder instrument than I expected (and I expected it to be very hard).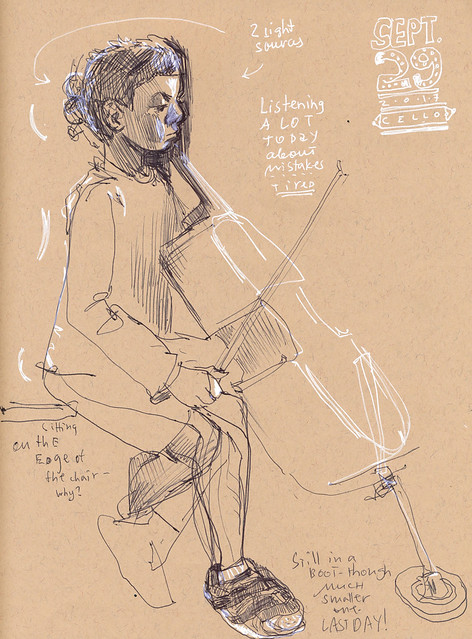 I love all kinds of magnolias - from the gentlest flowers whose shape follows the wind to strong cups of pure white color to a thick-petale...

Inspired by one of the posts I found on a new blog by Roz , I decided to give a little kick to a couple of dying Faber Castell Pitt Artist ...